Welcome to Cephas Ltd
Cephas Limited was founded in 2004 and is a family run business based in Staffordshire, England.

We are the Agent and Distributor in the United Kingdom & Ireland for three Raw Material Manufacturers who supply their products Worldwide.
EverZinc Group
Société Nouvelle des Couleurs Zinciques (SNCZ)
Kärntner Montanindustrie GmbH (KMI)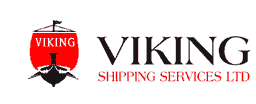 With a large variety of specifications available from our UK Warehouse at Viking Shipping in North Yorkshire.
We supply Fine Zinc Powder, Zinc Oxide, Zinc Phosphates ( + Modified and Eco Friendly) and Micaceous Iron Oxide to a wide range of Industries that includes Coatings, Plating, Pharmaceutical, Veterinary, Ceramic and Flooring.